Hiking, biking, mountaineering, skiing …
… it's all possible directly from our front door.
All other spa and leisure facilities such as outdoor pool, spa park, tennis, mini golf, bowling alleys and ski lift are within walking distance.
Do you have a Dog?
Bring them along, dogs are always welcome
Dogs are welcome in our apartments since they are part of the family. Enjoy the time together in beautiful countryside. Labrador Buddy is happy to give you tips for long hiking tours, for leisurely walks right from your doorstep and for the best swimming spots in streams and in lakes. Your holiday starts right on the first day and the man's best friend is always welcome. Food / water bowl are also available on request. Should anything happen, our local Veterinarian with an attached veterinary clinic is only a few kilometers away. Tip from Buddy: An active holiday for two and four-legged friends is guaranteed, but there's nothing like a cozy spot on the terrace or the large balcony in the apartment on the 1st floor.
I'm looking forward to seeing you, your Buddy!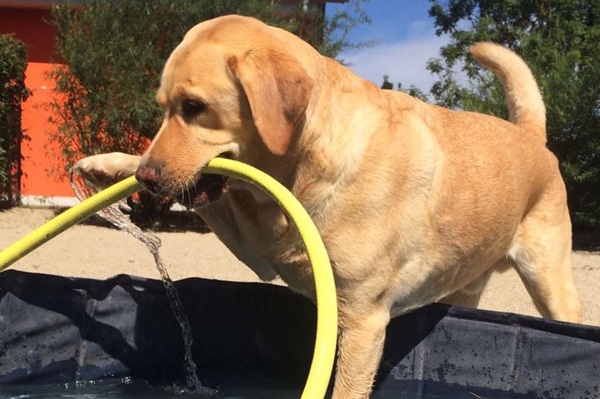 When the Sun is Shining…
Vacation during the Summer
In the summer you will discover about 200 km of hiking trails past pastures, up to the peaks with fantastic views.
For mountain bikers and cyclists, extensive tours through mountains and valleys open up to many attractive destinations.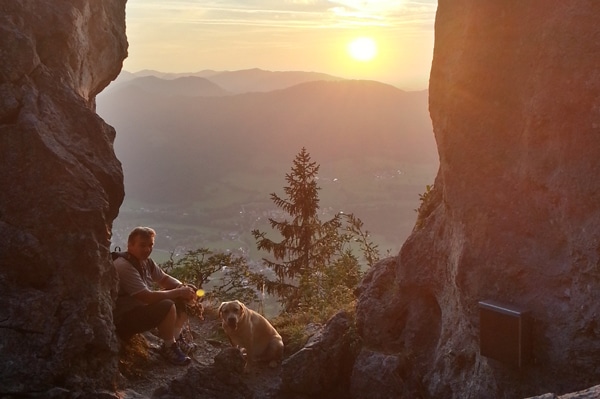 The gentile Joy
Vacation in the Winter
The winter experience Bayrischzell invites you to come and enjoy its 2 ski areas Sudelfeld and Wendelstein. A skier or snowboarder's delight with 18 lifts at the Sudelfeld, as well as 2 lifts, gondola and cog railway at the Wendelstein. Cozy huts in the ski areas invite you to stop by. A snow tubing facility and several fun sleigh rides await your little ones. Approximately 50km of groomed trails, cleared hiking trails, a natural ice rink and sleigh complete the offer.